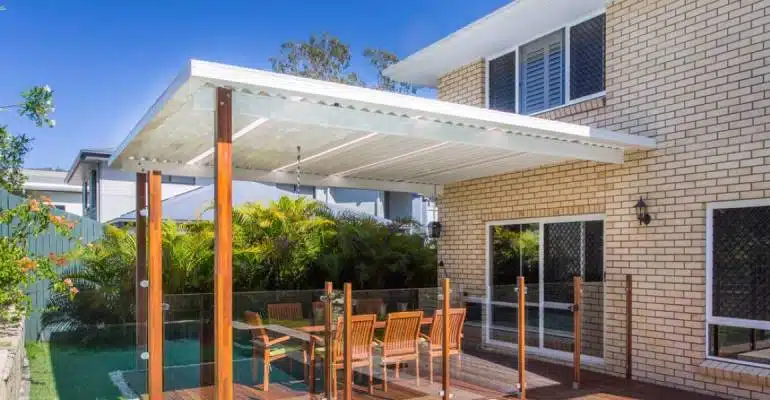 A perfect example of how classic concepts can evolve into a timeless design for a wide range of spaces, aluminium patios make cool outdoor living easy and comfortable. If you're looking for a modern patio cover that is stylish yet affordable, look no further than Coolskin high-performance aluminium patio covers from Trueline.
The advantages of premium quality aluminum patios
With w-pan and flat span aluminium patio profiles in a variety of colours to choose from, you can bring your architectural vision to life. And enjoy the option to include translucent insert panels to let in light without causing your outdoor covering to get too hot.
We only use premium-grade, Australian materials built by our team of professionals in all of our projects, including our aluminium awning patio covers. So you can rest assured that your investment will sustain Australian weather conditions and provide lifelong coverage.
Trueline can transform your idea of a patio
Trueline knows you want a product that will last forever, so we only use premium Australian materials in our projects. Our team of professionals build all the aluminium patio to ensure they can withstand harsh weather conditions and provide lifelong coverage for your investment.
We have experienced aluminum patio installers based in Australia. If you want a high-quality patio with a lifetime warranty, get in touch with us today. We can create any design you want and install it perfectly to suit your needs. We specialize in bespoke patios like Flat, Free-standing, Gable or Elevated roof patios, carports and more!
Enter your details and we will be in touch ASAP.
"*" indicates required fields