Custom Outdoor Pergolas | Pergola Builders
Whether you're looking to create an entertaining area, additional outdoor space, or simply for recreational purposes. A pergola is the perfect outdoor extension to have at your home. The perfect solution for entertaining guests or simply to relax outdoors, the pergola roof offers protection from natural elements while allowing natural light and air to flow through.
A custom designed pergola patio can enhance the functionality and aesthetics of the entire house, offered in various designs, shapes and sizes depending on your needs.
Are patios and pergolas different?
Patios and pergolas are technically different, however people generally use the two interchangeably when describing either a patio or pergolas.
Here at Trueline, we define these two as separate products, both of which we can construct depending on your requirements for your outdoor area.
We define Patios as a non-pervious roofing structure that has an attached gutter that takes water away.
This engineered structure usually consists of posts, beams, gutters, downpipes and roofing that is made from steel or aluminium.
Patios are our most popular product for keeping out the elements and bringing the indoors, outside.
Pergolas are primarily non-roofed outdoor structures and are used as an architectural type structure to enhance your outdoor area where complete sun and rain protection is not required.
Pergolas are usually constructed from aluminium posts and beams with a few options for shade cover including laser cut screening, aluminium battens or shade cloth.
These are a great option for beside a garden bed, so plants and vines can be grown to cover the pergola or constructed close to or adjacent to a property boundary where a roofed structure is not permitted.
The benefits of building a pergola
The outdoor pergola provides many benefits beyond just entertaining friends and family. The modern design and functions of the pergola is non seasonal and purposeful, establishing an outdoor living area that you can enjoy regardless of your lifestyle. Below are more positive factors that come with adding a custom built pergola in your backyard.
Extra relaxation space to enjoy outdoors
Pergolas can provide a comfortable and Semi-protected area for you to have relaxing downtime no matter what the weather. Offering an outdoor space to recharge with a book, unwind with a glass of wine or simply to lie down. You can enjoy all the perks of a small hidden getaway right in the comfort of your own backyard, instead of planning a trip to the beach, park or cafe.
Outdoor pergolas can provide an excellent space for relaxation and entertainment while hosting various events and activities. With the option of customising the pergola to suit your preferences, you can choose to have the area covered or opened up. This allows you to host larger parties or intimate gatherings as desired. However, it's worth considering the weather conditions in your area before installing an outdoor pergola..
With the right design specifically for your home, a pergola will encourage people to spend more leisurely time together while soaking up the perks of being outdoors.
Chance to Increase the value of your home
The installation of an outdoor pergola will instantly increase the value of your property. Why? It encourages buyers to imagine themselves using the place to relax or entertain guests, and that provides options for making special memories, making the whole property a more enticing option compared to other properties on the market that may not have a pergola area.
Integration with a garden
The outdoor living space can be a seamless transition into the garden, flowing naturally and complimenting each area beautifully. Further pushing people to spend more time outdoors in a safe and peaceful environment.
What are the different types of pergolas available?
Knowing the different options of pergolas and their main functions can help determine the most appropriate outdoor space for your house.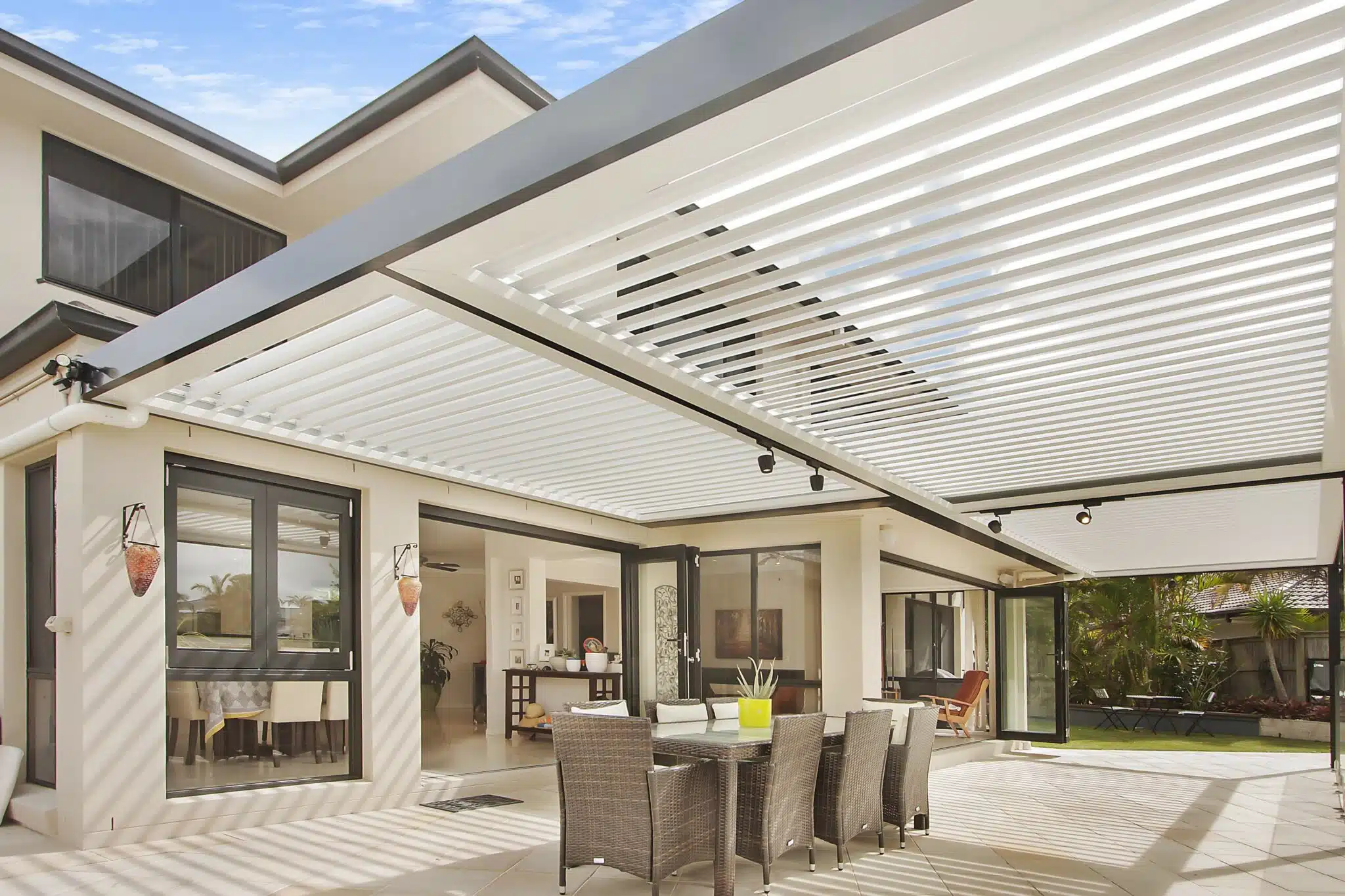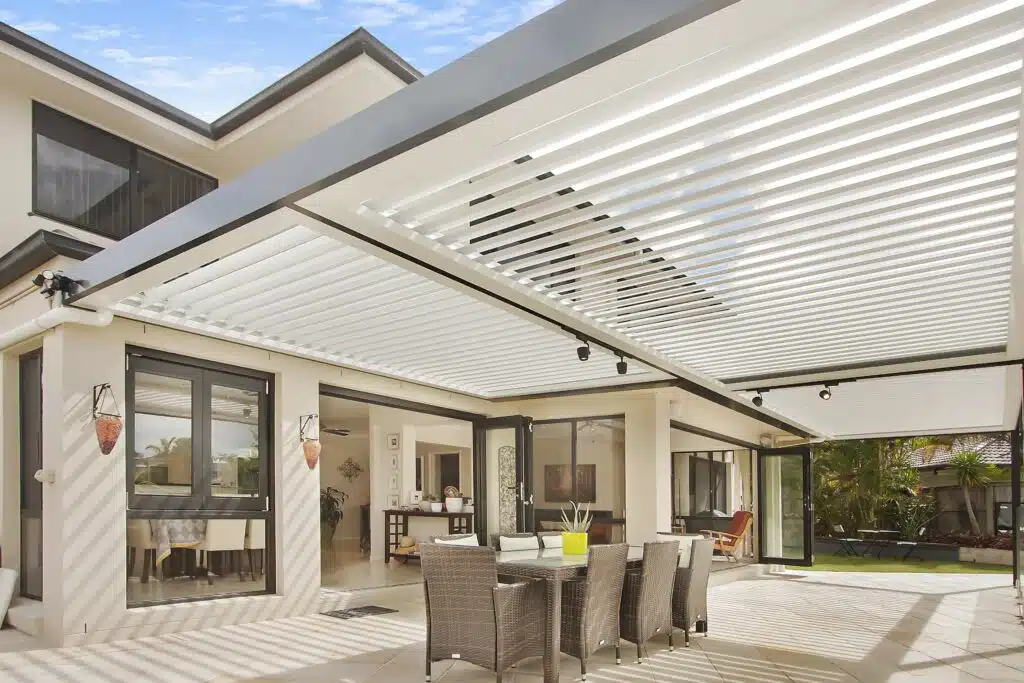 A louvered pergola is a modern pergola with adjustable louvered blades as the roof, enabling you to control the amount of natural light and airflow that enters the area. It is an excellent and versatile solution that offers style, protection and durability to combat a variety of elements while you simultaneously enjoy the space with family and friends.
Aluminium Framed Pergolas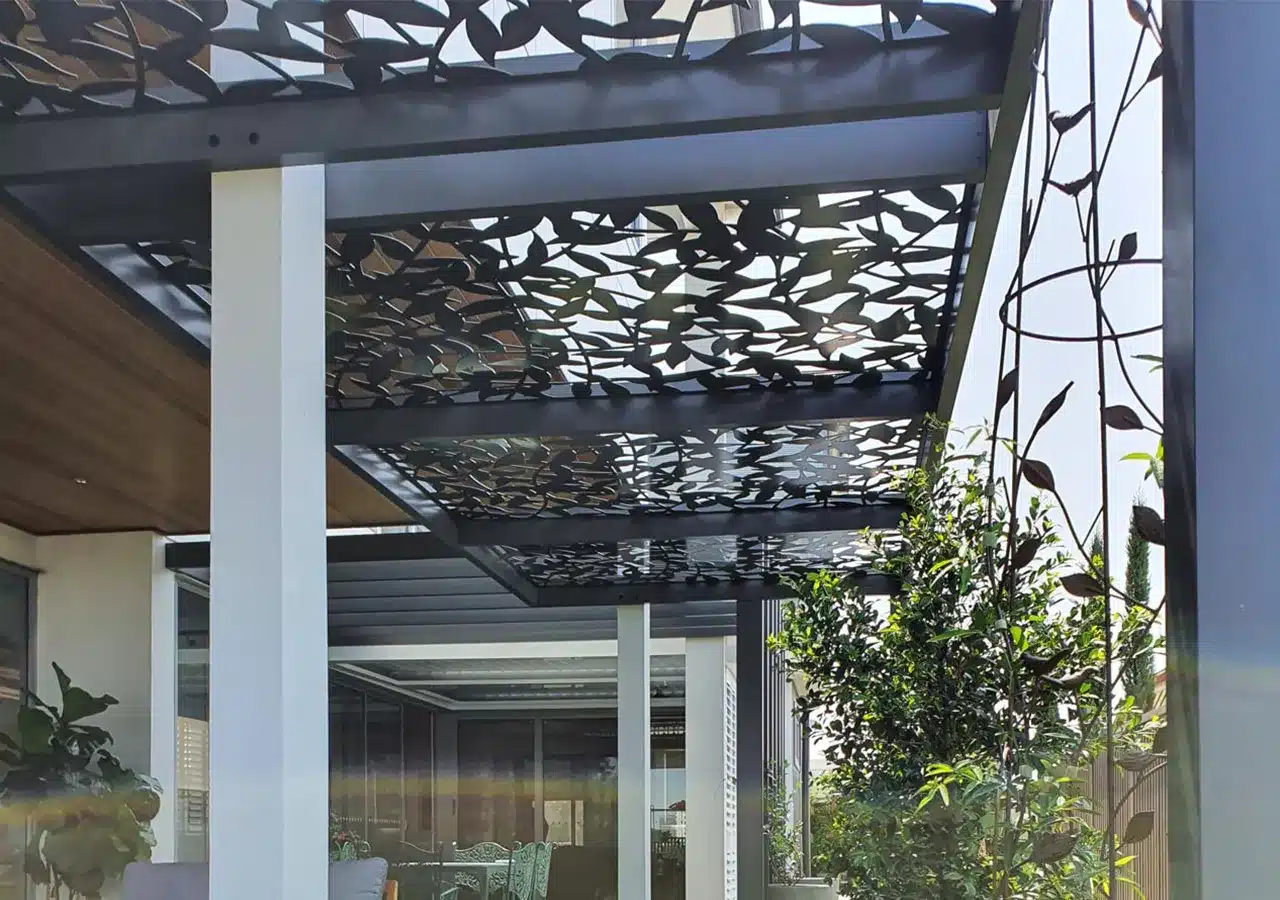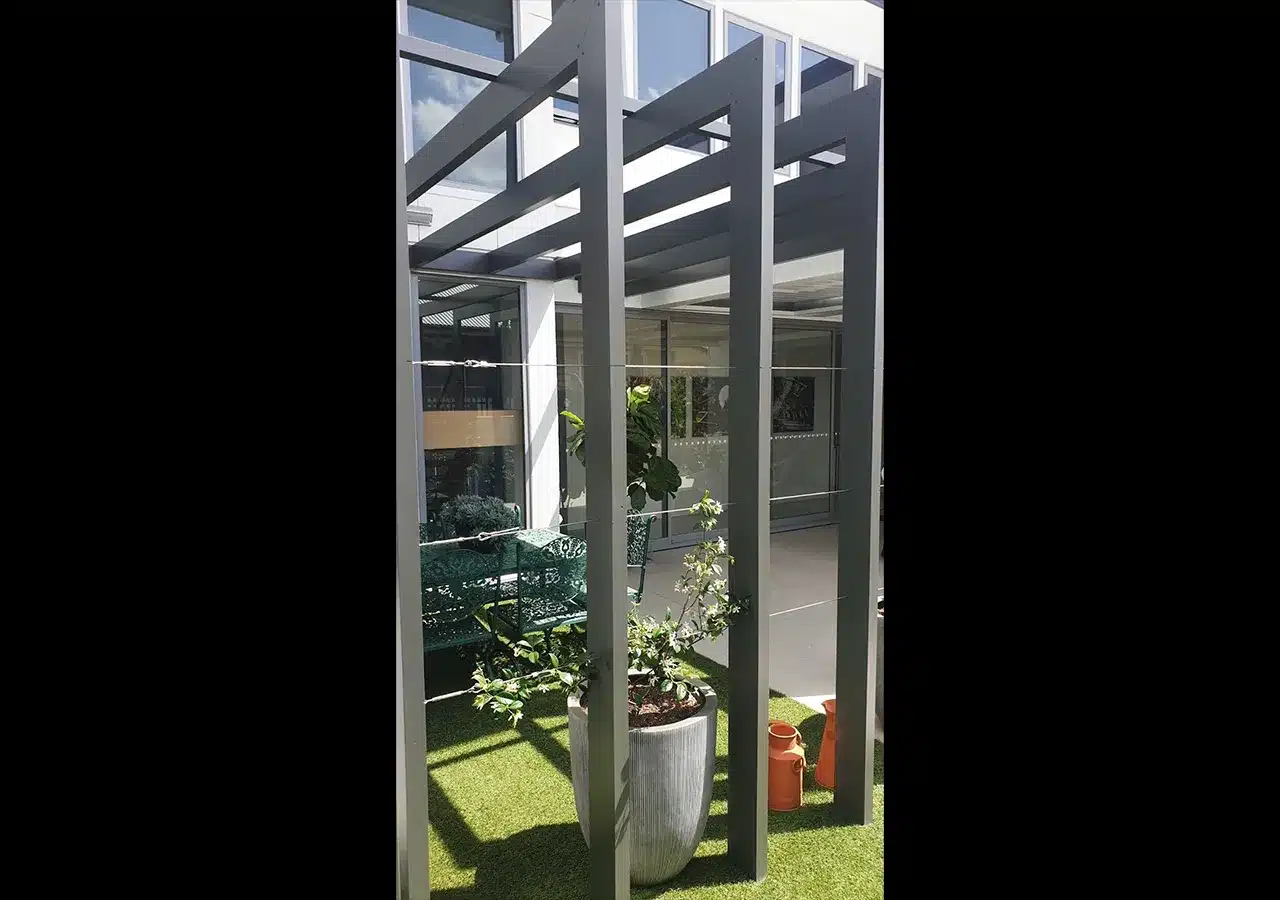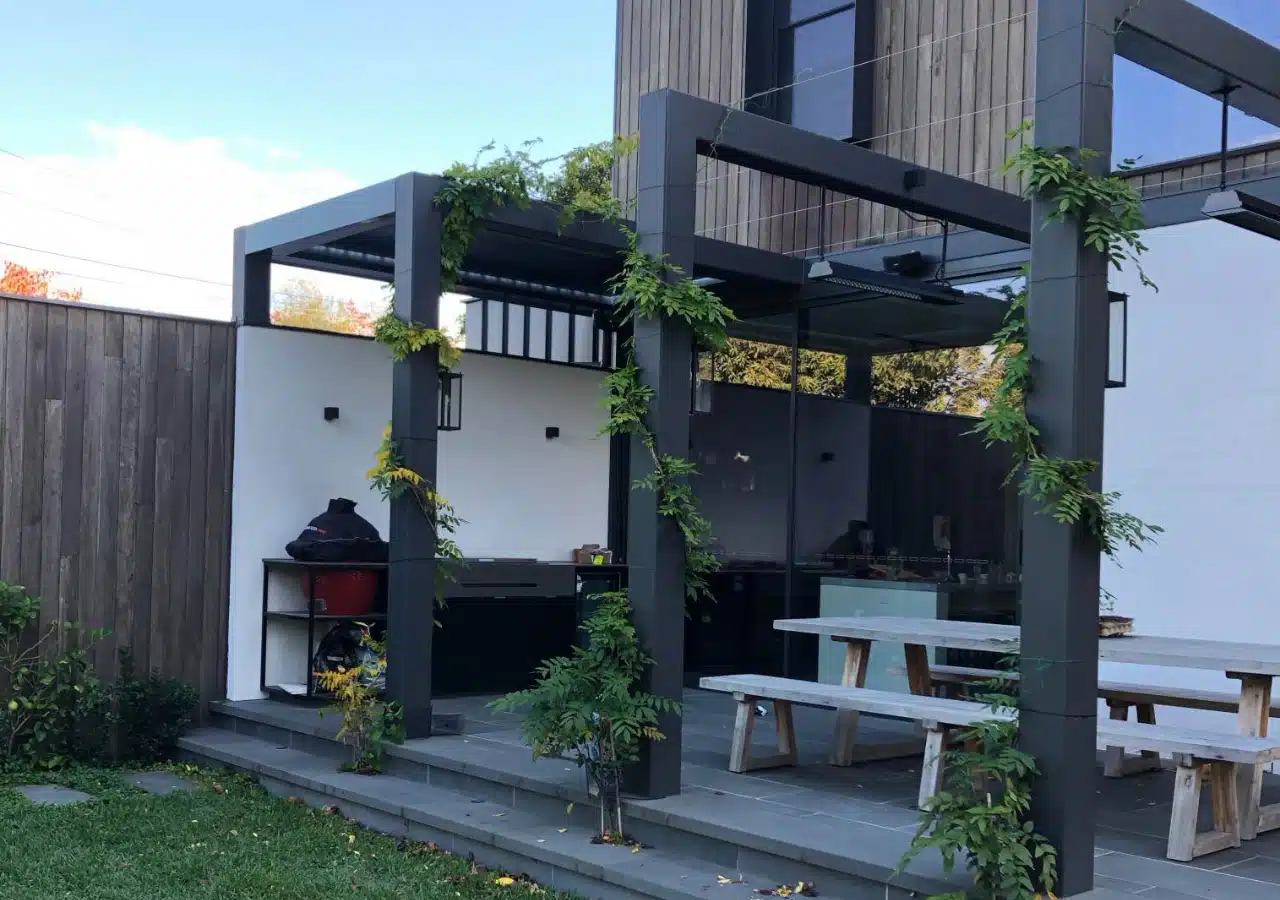 An aluminium framed pergola is a type of outdoor structure that is designed to provide shade and shelter from the sun and rain. It consists of a series of aluminium frames, typically in a rectangular or square shape, that support a canopy or cover. The frames are usually made of lightweight, durable aluminium, which is resistant to corrosion, rust, and weathering.
Aluminium framed pergolas are often used in outdoor spaces such as patios, decks, or gardens. They can be customised to fit a variety of different sizes and styles, and are generally low-maintenance and easy to clean. With their durable construction and versatile design, aluminium framed pergolas are a popular choice for homeowners looking to add an attractive and functional outdoor structure to their property.
Slatted Aluminium Screening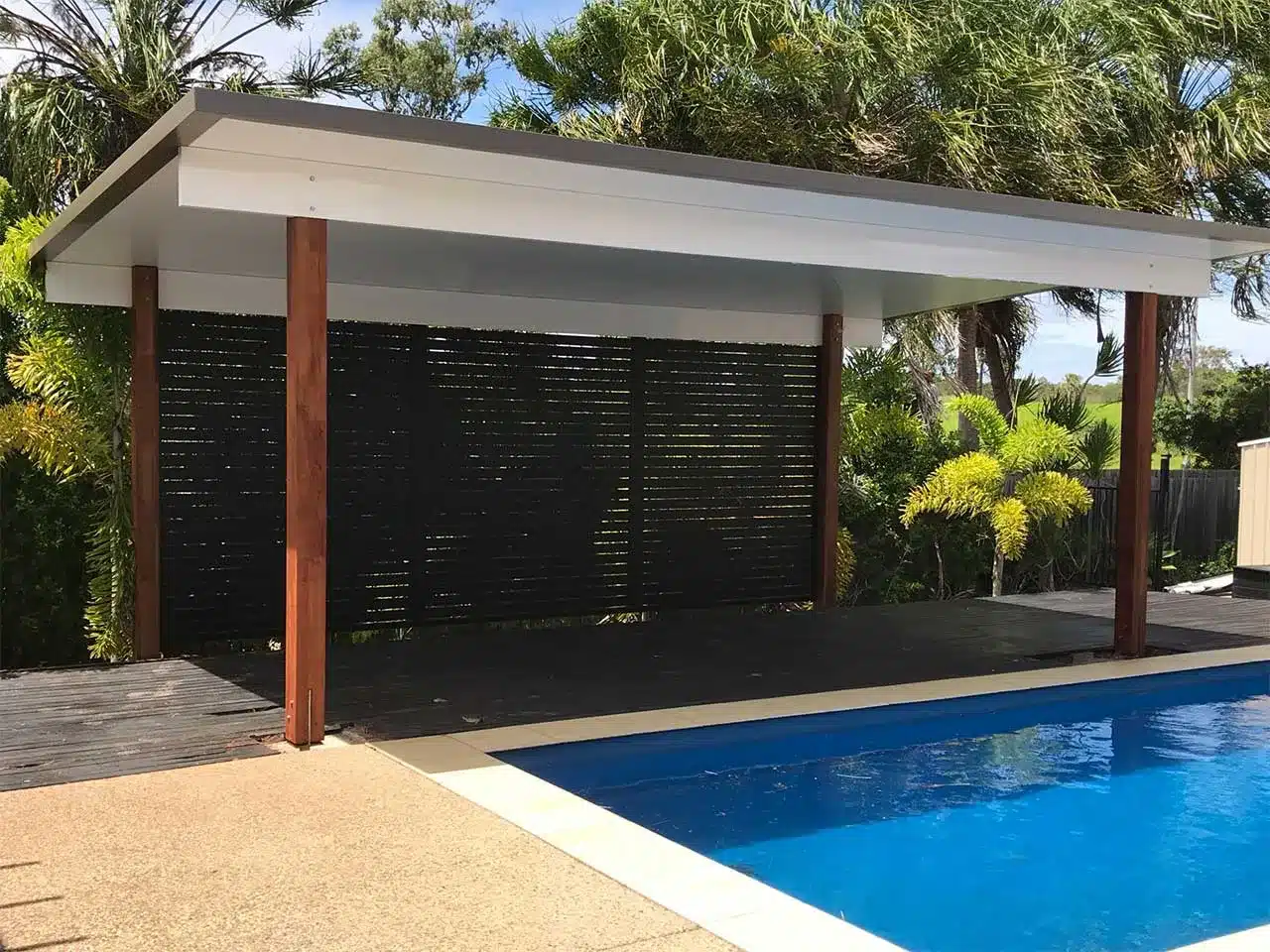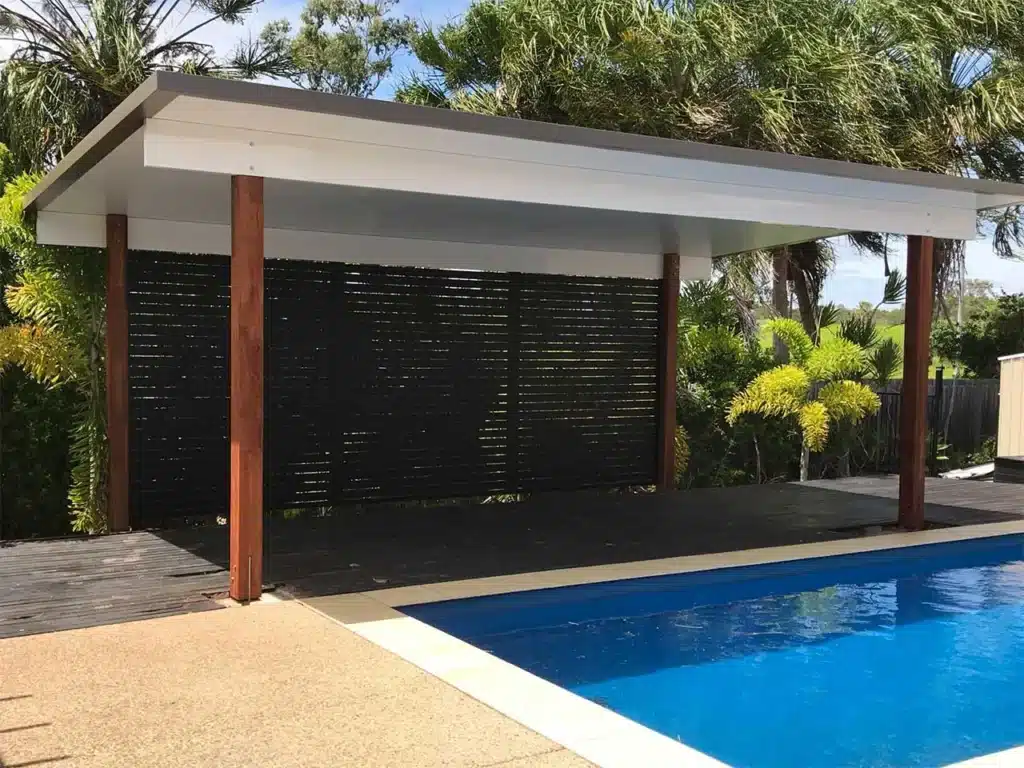 Slatted aluminium screening is a popular choice for outdoor spaces such as patios, decks, and balconies. It provides a sleek and modern look while also offering privacy and shade from the sun. The aluminium construction is resistant to corrosion, rust, and weathering, making it a low-maintenance and long-lasting solution for outdoor screening.
In addition to its functional benefits, slatted aluminium screening can also add an aesthetic element to outdoor spaces. The clean, modern lines and variety of colour options can complement a range of architectural styles and outdoor decor.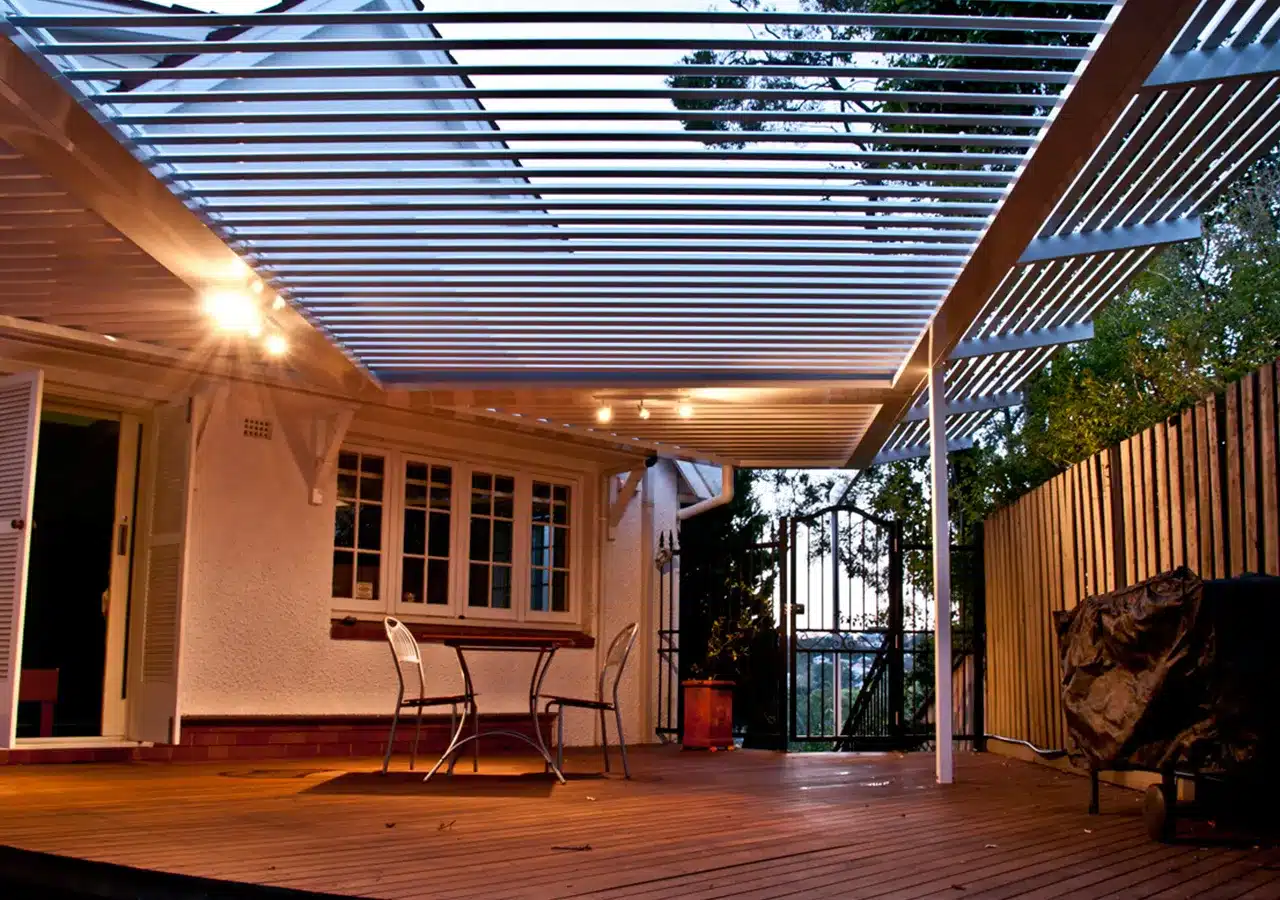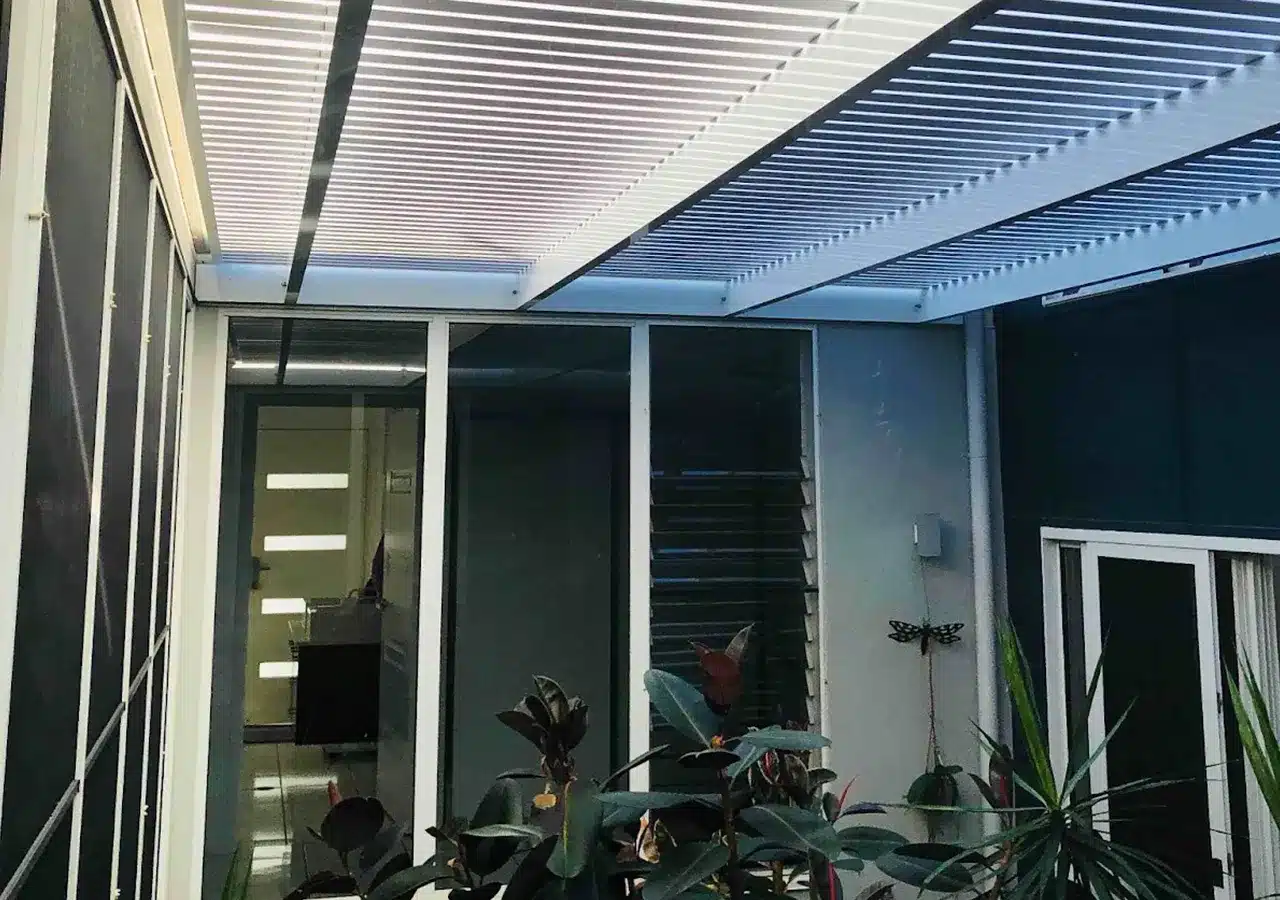 A pergola room is often an enclosed space with an open Pergola roof and walls, offering a protected place to utilise without concerns around windy weather conditions.
Pergola rooms can further enhance your outdoor experience by including additional features, such as louvered roofing, regulating temperature and lighting, making it an efficient investment to be used for all occasions.
Get beautifully designed, custom outdoor pergolas with Trueline
Create a harmonious and fun outdoor living space that is efficiently purposeful and durable with our custom designed pergola options at Trueline. We aim to build a pergola that combines our expertise with your dream style that transitions smoothly from your home to the new outdoor area.
Trueline offers endless customisable pergola options, ensuring your pergola queries and needs are fulfilled. Our experienced pergola builders have the required creativity and building skills to design and establish pergolas for any outdoor area and purpose.
Here are some examples of custom pergolas:
For the purpose of creating privacy for an area seen by the road or neighbours
Using Laser cut screening to create a pergola adding an aesthetic element to the area
Using aluminium sections such as posts and beams as low maintenance, strong and future proof
Our pergola building process
The first step is to get in contact with our team for you to begin working out what your custom pergola will look like. This conversation can include talking about size, styles and designs, matching the design to your home style, and any other queries you have about Trueline's workmanship.
Our professional design consultant attending your home to help you choose a customised design (frame, colours and additional features) and advice on council regulations regarding best placement for your proposed pergola. The whole process will be handled professionally and efficiently by Trueline.
Construction of your new Pergola. Trueline's qualified builders will come and make your dream come true. We communicate with you every step of the way and leave your site clean and tidy ready for use usually right away. You and your home will be left with a beautiful new outdoor space for which your family to enjoy.
Everything you get when you build a pergola with us
Trueline continues to provide the best quality of service from start to finish. We combine our passion for the outdoors, quality assurance checks and creative design processes to uphold and maintain the best standards in the industry.
The main features included in our custom-built pergola services are:
Our pergolas are made with high-quality Australian-made materials. They're designed to withstand the harshest of weather conditions whether it's a scorching summer day, heavy rainfall or high winds, you'll never regret choosing the best materials that last a lifetime.
Keeping your outdoor space looking good requires little or no maintenance, meaning you'll have more time to relax and use the space as it was intended – to create and enjoy happy memories with the people closest to you!
Custom Designed and Engineered solution
At Trueline, we specialise in crafting personalised pergolas that cater to your unique lifestyle and budget. Our approach goes beyond providing pre-made designs as we collaborate with you every step of the way – from selecting materials and engineering to aesthetics – to deliver a bespoke outdoor living area tailored to your needs. With our vast expertise and experience, we're confident in our ability to seamlessly integrate all components for a pergola that's professionally designed and constructed, and that will provide years of enjoyment.
Trueline is known for consistently exceeding client expectations.
You are promised a gratifying and trouble free building experience carried out to industry leading standards of quality and performance backed by our own meticulous commitments to provide the very best in customer care and communication
At Trueline, our entire team is dedicated to providing exceptional customer care and satisfaction. We take great care to thoroughly inspect every aspect of your project, from its initial design all the way through to its completion. Your needs are our top priority, and we always act with speed and decisiveness when it comes to addressing any inquiries, questions, or concerns you may have.
Trust Trueline's pergola builders to design a pergola for you
After 53 years of building various outdoor living projects, we pride ourselves as leading experts in the pergola building space. Trueline is a reputable company known for quality workmanship, professionalism and friendly services over the years in this industry.
We offer multiple trouble free services, inclusive of consultation, design, drafted plans, council approvals, installation and more. So you don't have to go through the stress and hassle of dealing with multiple contractors at once.
What people have said about our Pergola
See our pergola design ideas
The best custom pergola designs that we have completed for our customers so far are shown below. Combining a variety of designs, layouts and sizes that highlight everyone's unique styles.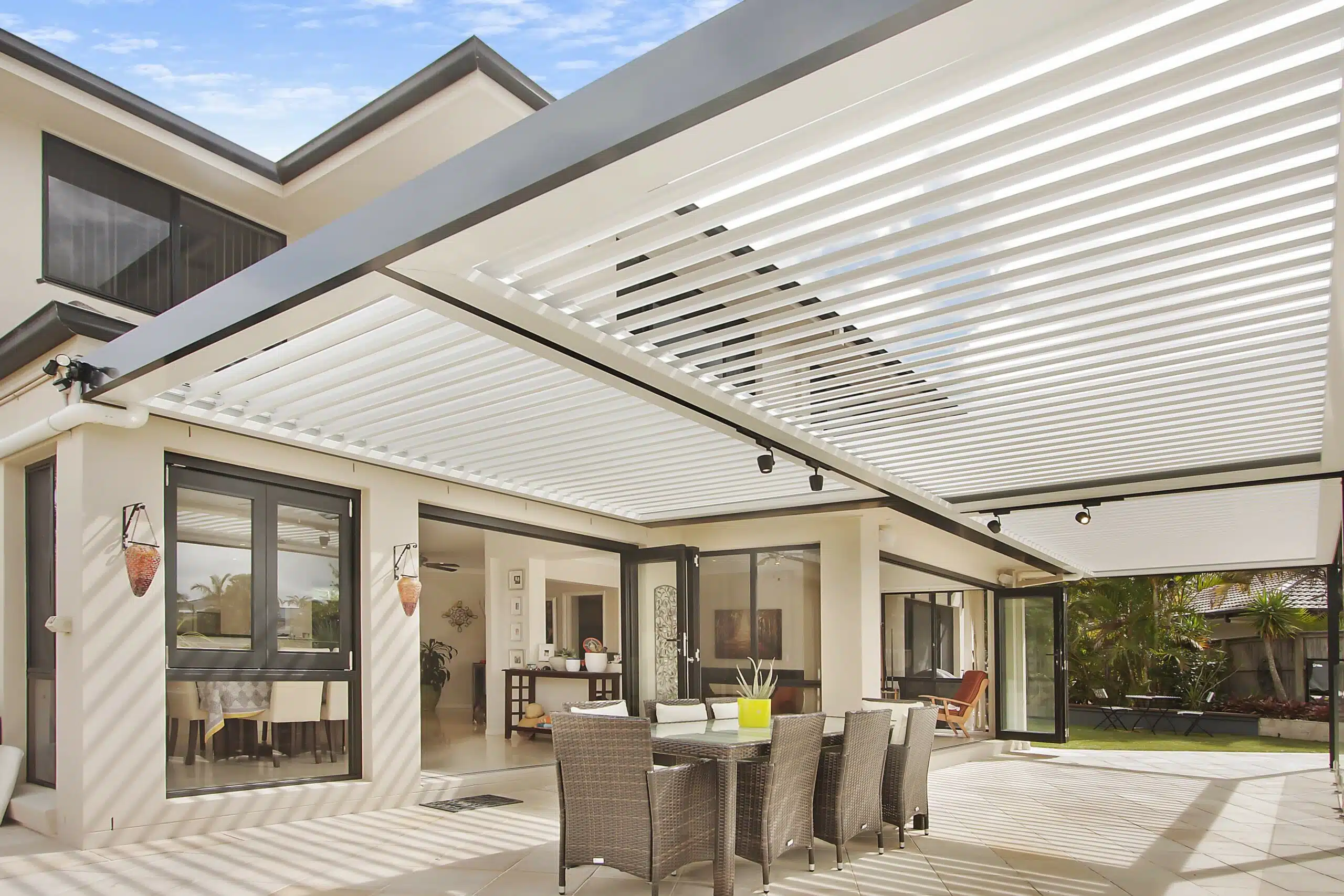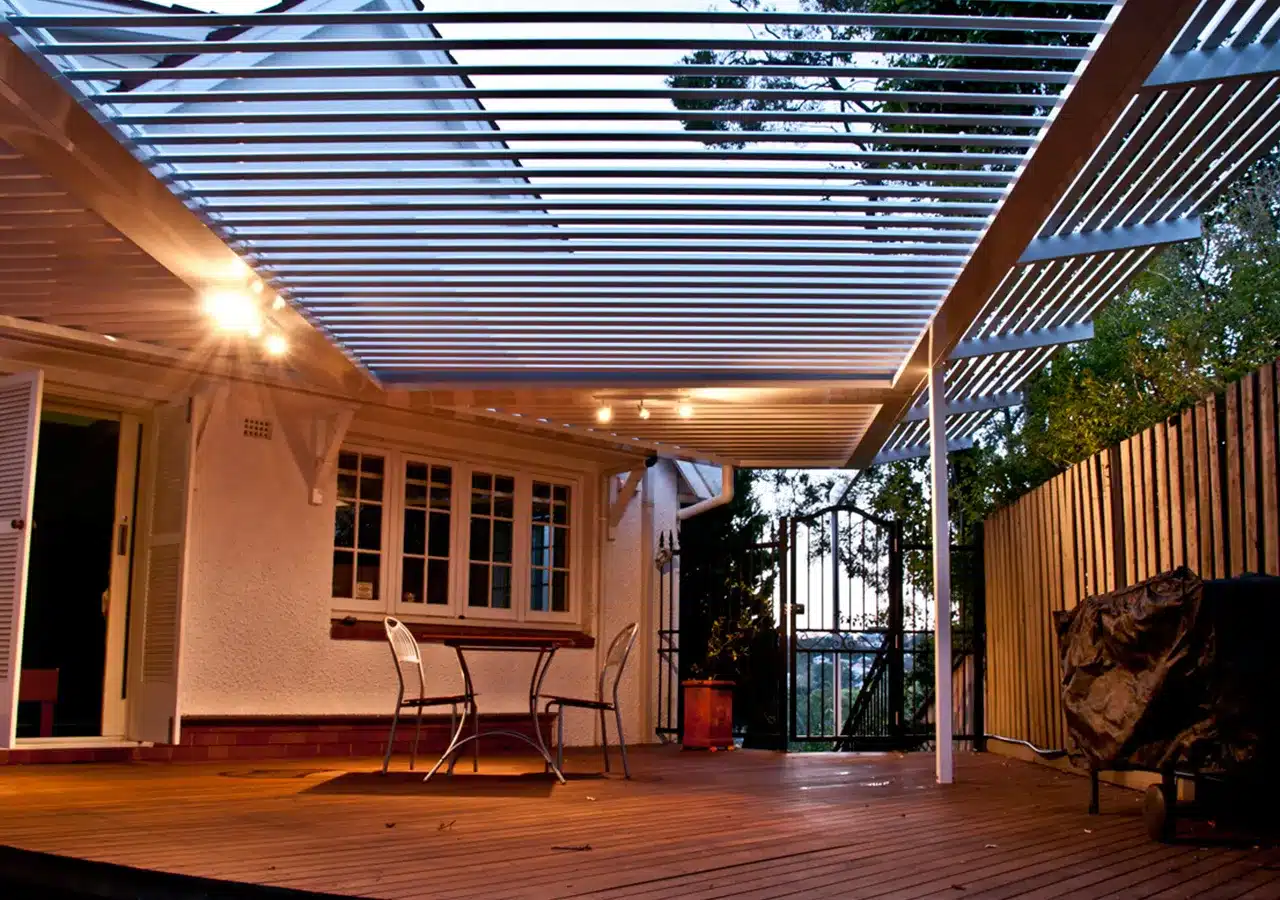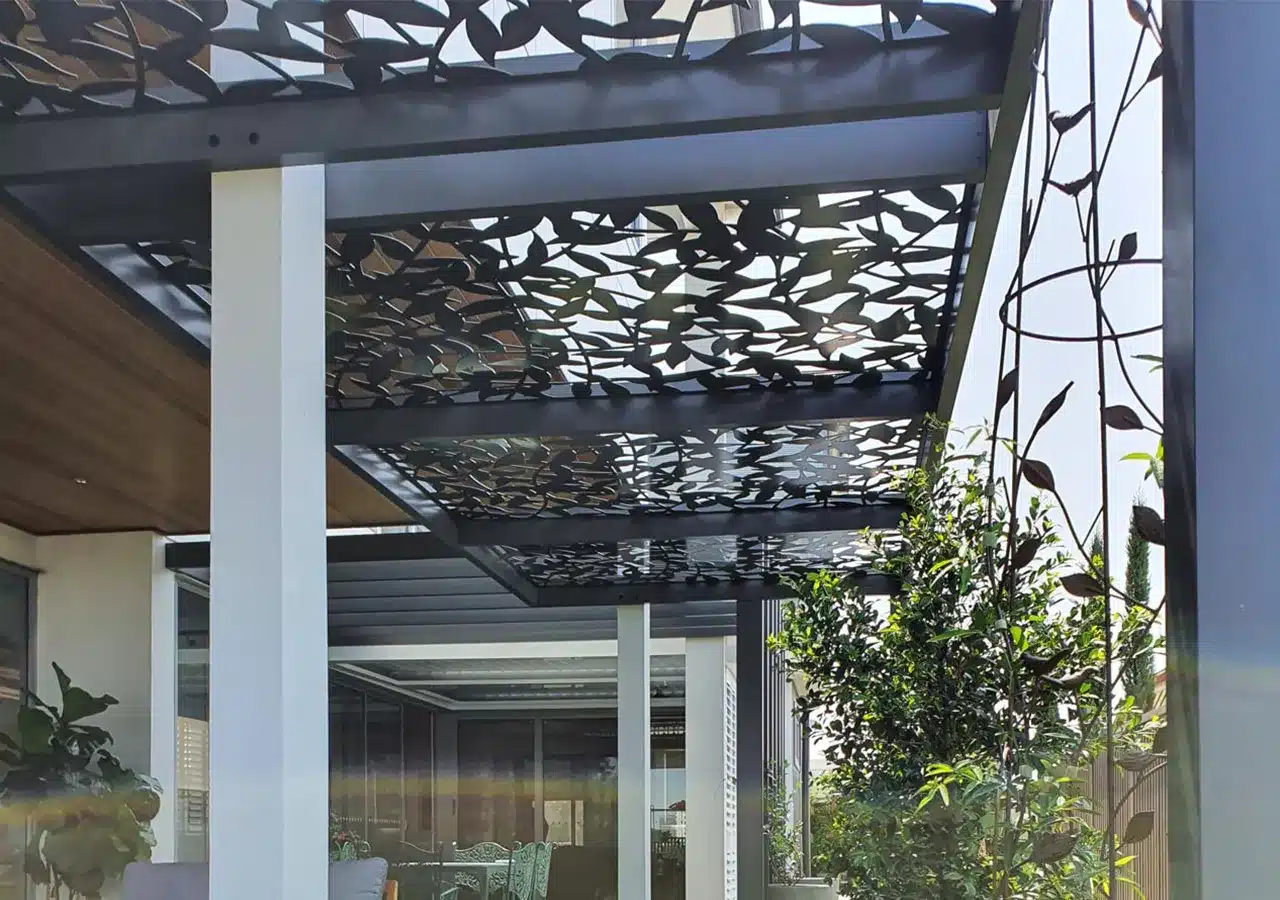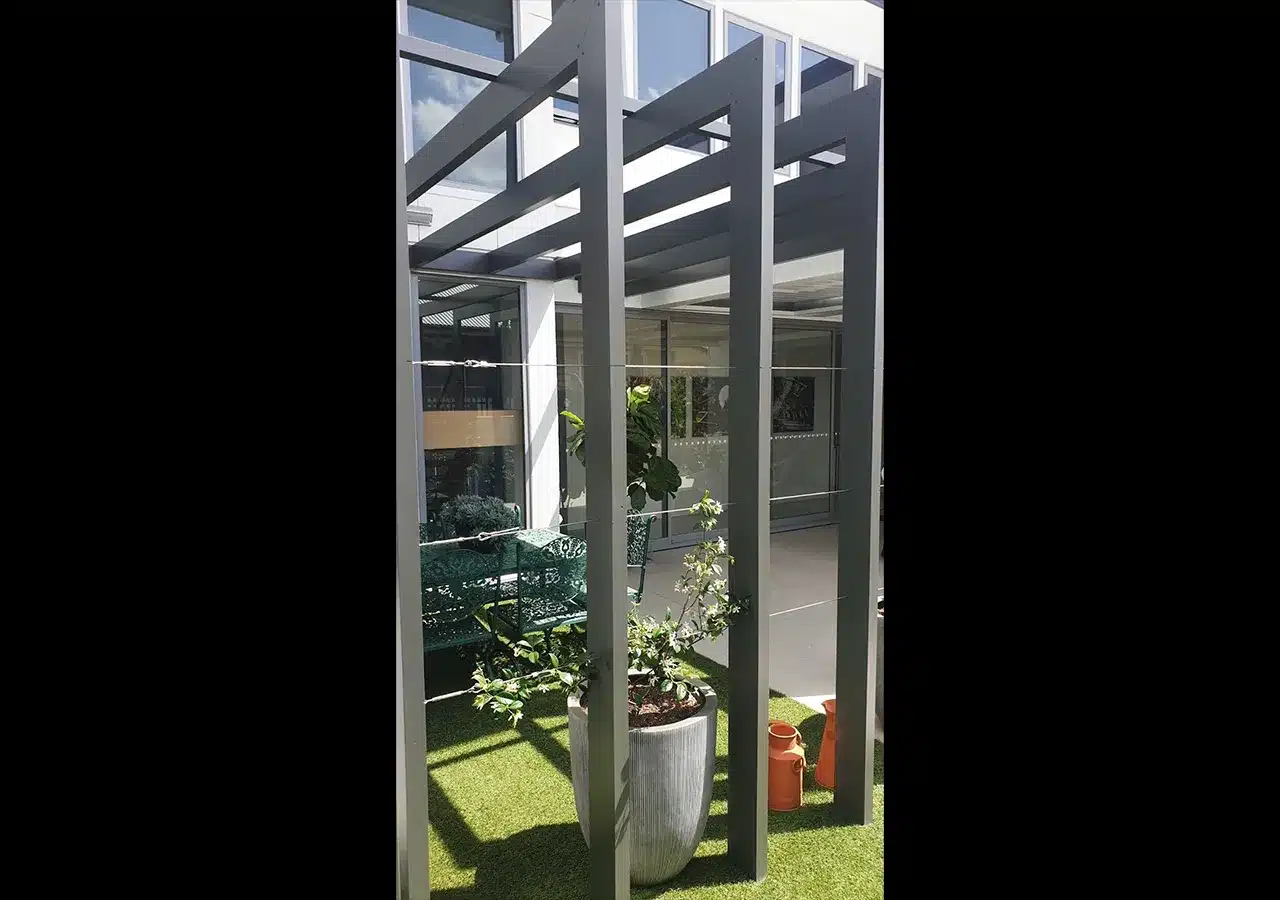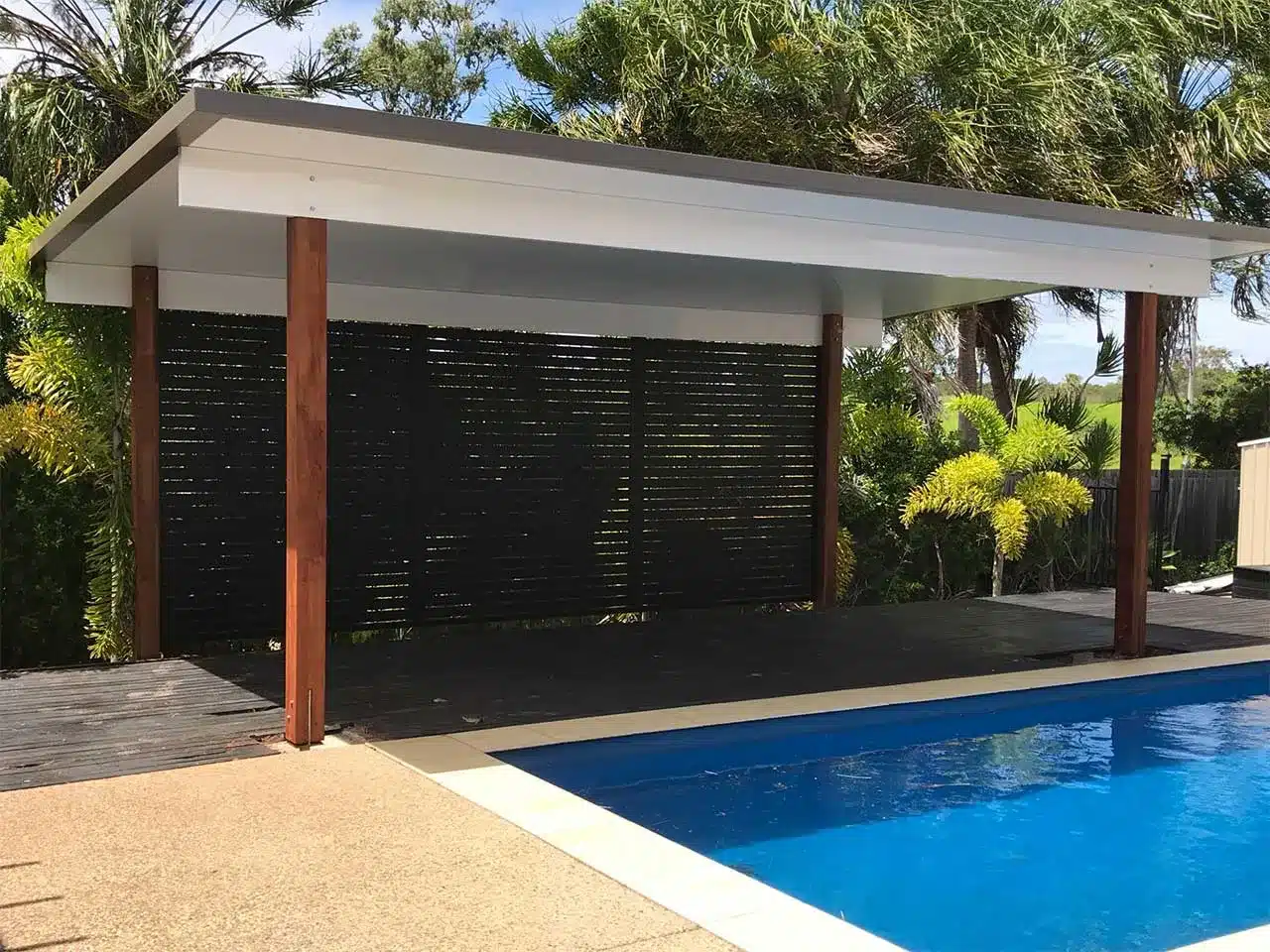 Carport Pergolas | Park Pergolas
Frequently asked questions
What's the difference between a pergola and a patio?
Patios are often designed to expand the functional areas of your home, turning the garden area or outside space into an additional space for recreational or entertainment purposes.
Pergolas generally work well with gardens, with a seamless transition between the two, and usually include climbing plants to amplify its beauty.
What are the cons of a pergola?
Pergolas will require occasional maintenance
Pergolas could fade and change overtime depending on the materials chosen
Could be costly to repair if there are termites in untreated timber materials
Not everyone will enjoy having a pergola due to it being an unroofed structure
What's the difference between a pergola and a pergoda?
While both pergola and pergoda are similar in their design structures, such as providing protection outdoors, the key difference is that pergolas feature sliding and adjustable slates, whereas pergodas include a solid roof.
What's cheaper, a gazebo or a pergola?
Pergolas are a more budget-friendly option compared to gazebos. People generally opt for a pergola when deciding on what permanent backyard addition to include.
Do pergolas need a foundation?
Yes, building a proper flooring of your pergola will set sturdy frames and foundations to the entire structure. Unstable or no foundation can alter the design of the pergola and can even be unsafe to occupy.
Do I need permission to build a pergola?
Pergolas are a few of the many outdoor living projects that can be completed on your property without approval. However, Trueline's professional and experienced design consultants will advise on any council regulations that may be required.
Do pergolas get cold during the winter?
Pergolas can provide a cosy and warm space during winter. Outside heaters within the pergolas can offer a comfortable and protected space while keeping you warm during colder temperatures. Remote controlled heaters allow you to adjust the temperature to serve your needs while occupying the pergola.
What is better than a pergola?
A gazebo can offer more protection and shade from the elements more than a pergola. As the gazebo's roof is able to cover the whole structure. However, gazebos are usually more costly than a pergola.
Enter your details and we will be in touch ASAP.
"*" indicates required fields