Patios | Outdoor roofing solutions
Create your dream outdoor entertaining space with a perfectly designed patio.
Whether you're hosting a summer barbecue or enjoying a quiet autumn evening with friends, having a well-designed, well-constructed patio can transform your backyard into an inviting and functional external space.
We help you navigate the design process to create a patio that reflects your personal style and enhances your overall outdoor living experience. From choosing the best materials to picking colours and layouts, we'll make sure every element comes together perfectly.
On this page, you can find examples of our past projects that showcase different patio styles, materials, and colours that can elevate the aesthetic appeal of your outdoor space. From functional spaces to protect cars, caravans and boats, to stunning alfresco areas, you'll learn how to we can add comfort and functionality to any backyard.
So, whether you have a suburban backyard or semi-rural land, we'll explain how we can provide you with the inspiration and guidance you need to create an outdoor entertaining space that will impress your family and friends.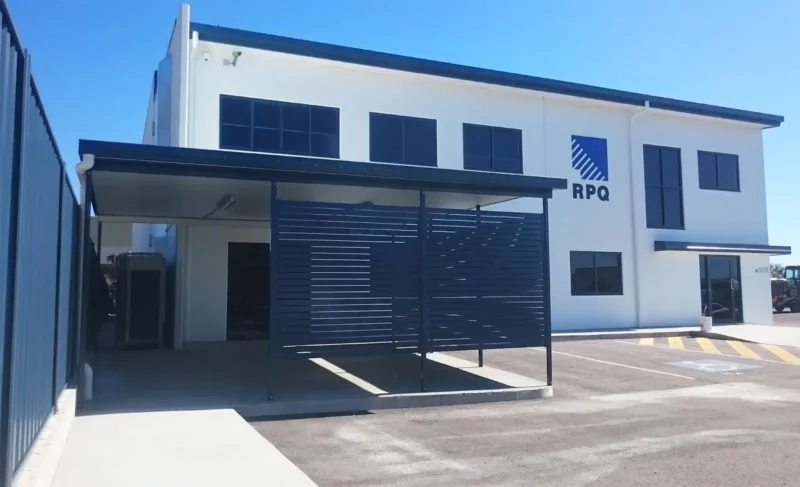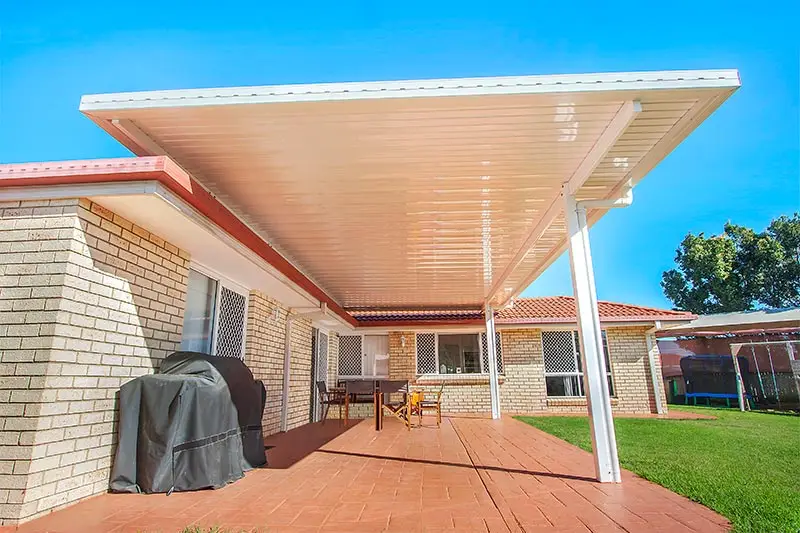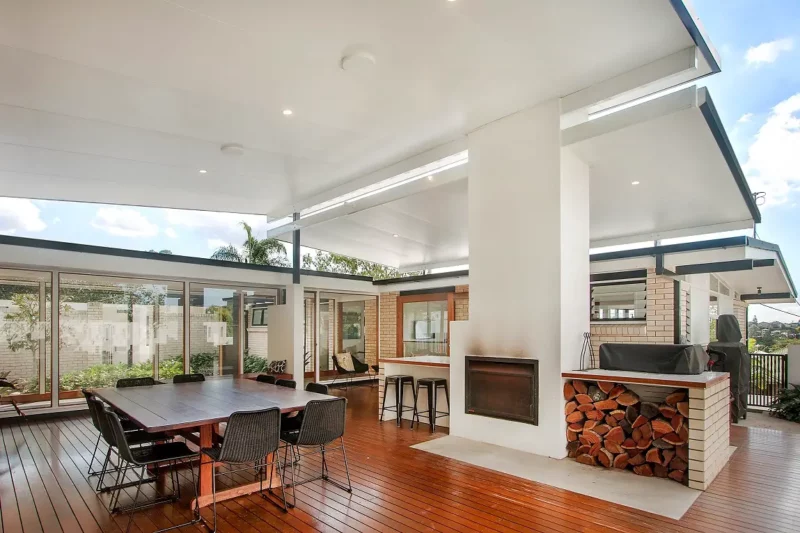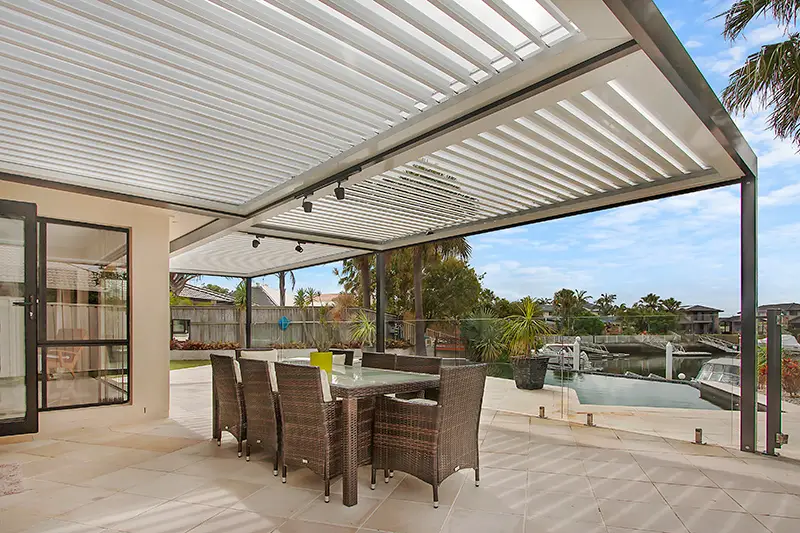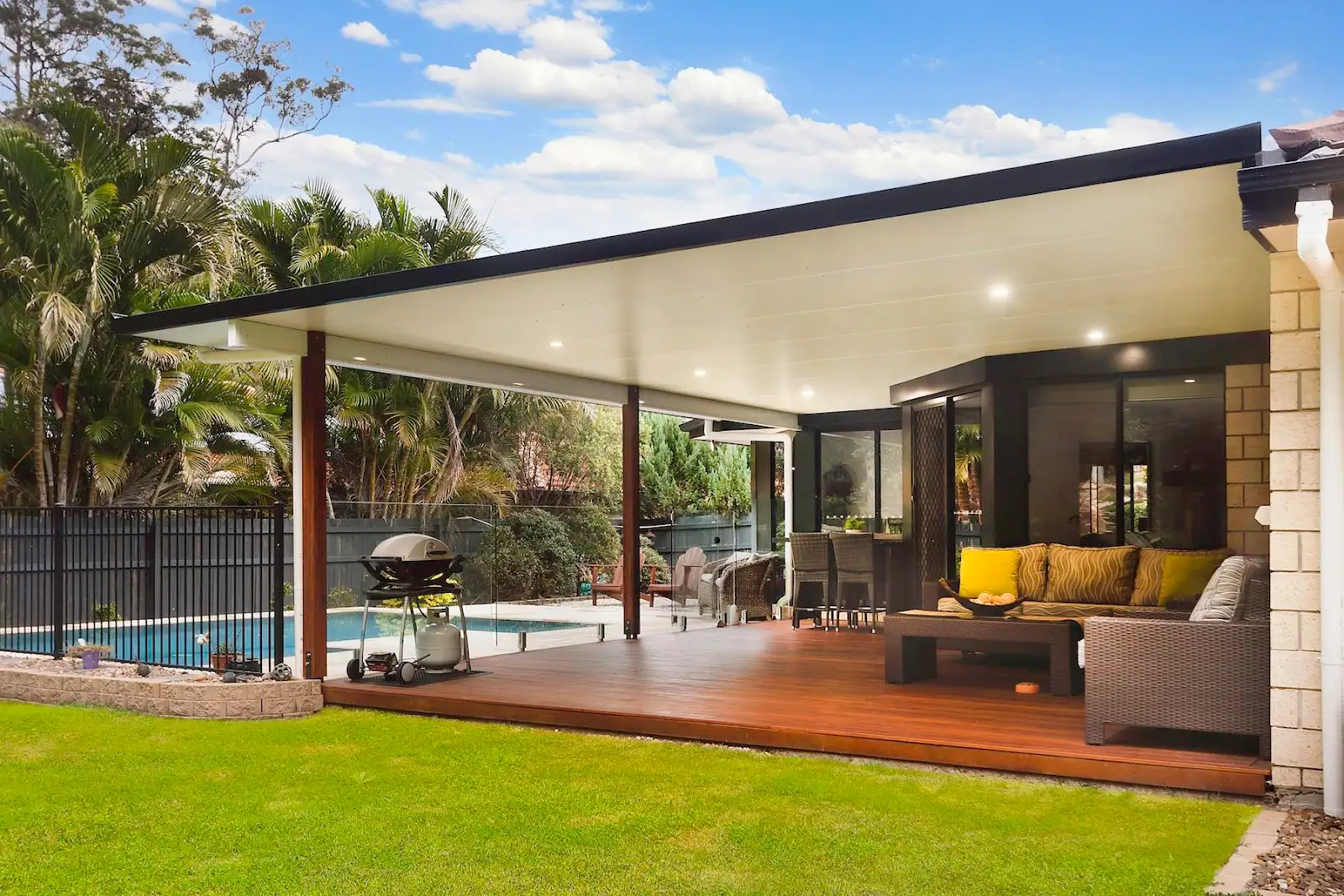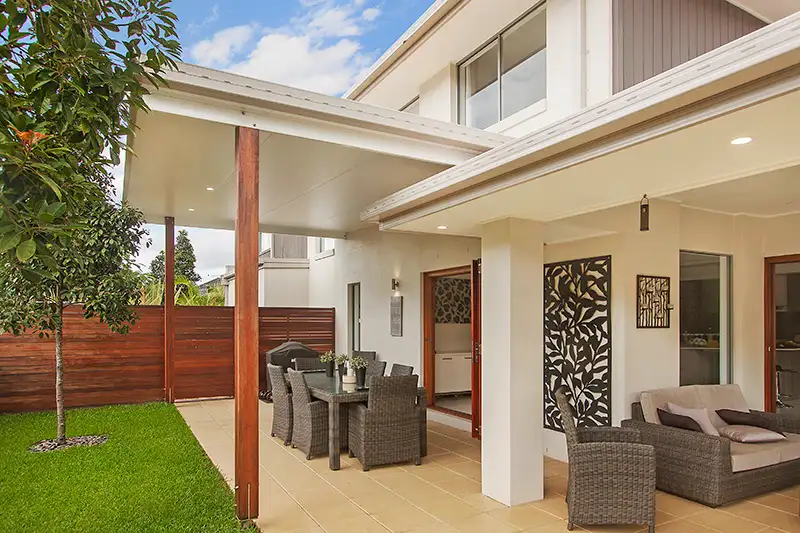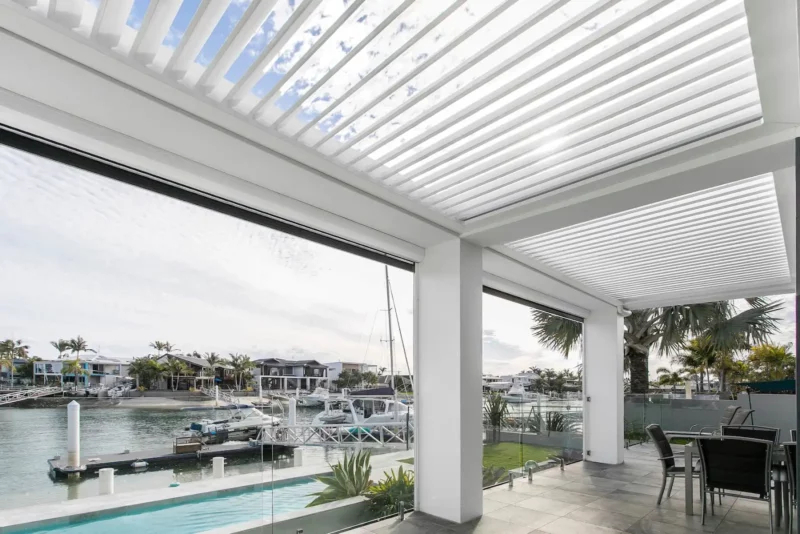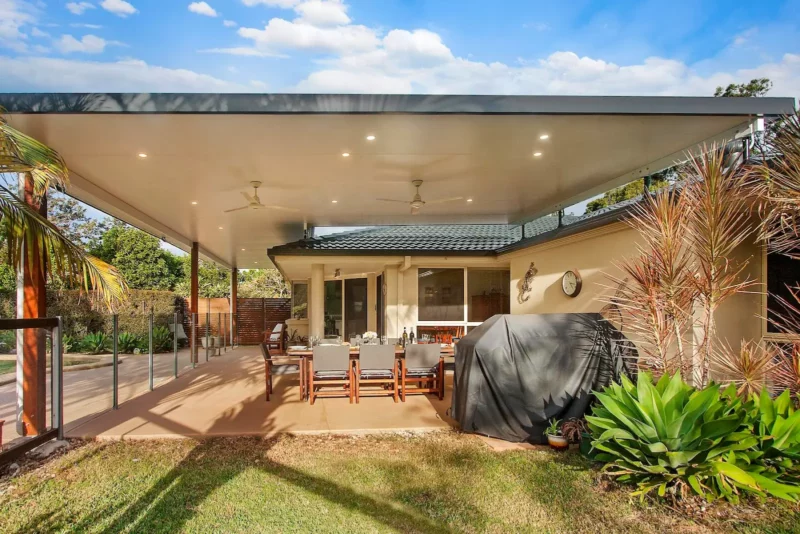 The benefits of building an outdoor patio
Australia's climate is ideal for year-round use of outdoor spaces.  Aside from spending time outdoors, your new patio will provide the following:
A comfortable place to relax
Patios allow you to unwind and enjoy the outdoors in the comfort of your backyard. The simple pleasure of sitting back with a cup of coffee or enjoying lunch or dinner with friends or family is more enjoyable.  For added luxury and comfort, you could include extra lounge chairs, other furniture and decorations to enhance your relaxation experience.
Additional recreational outdoor space
A patio can be used as an additional recreational area and an extension to your living room. Creating a cohesive space for family and friends to gather during events. The outdoor structure with a customisable roof offers protection from direct sunlight and rain. Allowing you to enjoy the outdoors regardless of weather conditions.
It can increase the value of your home
If you ever decide to sell your house, having an existing outdoor patio can increase the value of the property. When people are searching for their next home, the existence of an outdoor area can really be a deciding factor. Additionally, the increase in value of your property can cover the initial costs of building a patio with plenty to spare.
It gives you extra storage space
Expanding your home with an outdoor patio can double down as extra storage space to help declutter areas inside the house. Such as having an outdoor kitchen or dining area could halve the storage spaces being used up inside the house.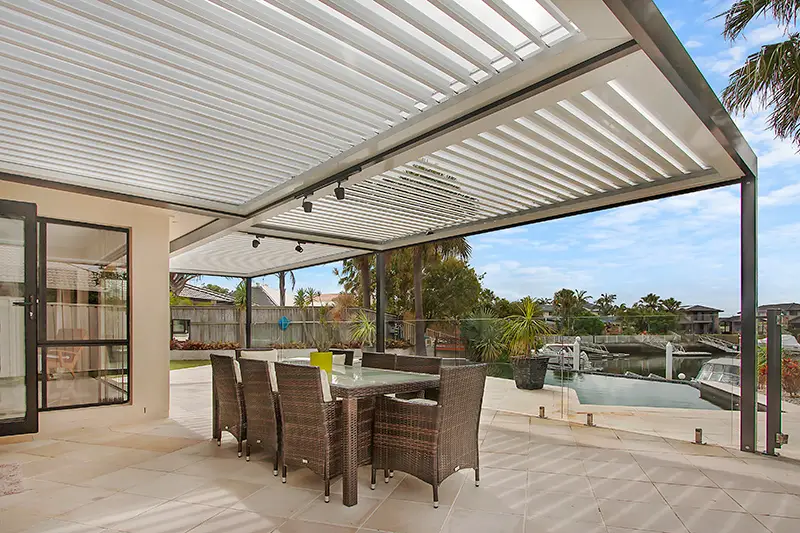 What is the Trueline Difference?
Enter your details and we will be in touch ASAP.
"*" indicates required fields