Patios and Pergolas
Whether you're looking to create a room for entertainment or just want to add extra outdoor living space, patios are a perfect addition to any home. Patios can be built in various shapes and sizes, providing an easy way to add some greenery to your home without investing in yard maintenance.
Patios can also be used as an extension of your living room by adding seating and lighting. This can make the area feel like one big space instead of two separate rooms. Whether you want to enjoy a glass of wine, read a book or have an intimate dinner, patios are the perfect place.
Building a patio means making a valuable investment in your home. A well-built patio can increase the value of your home, provide additional outdoor entertainment space and allow you to enjoy the great outdoors safely. If you're thinking about building a custom-designed patio for your home, contact Trueline.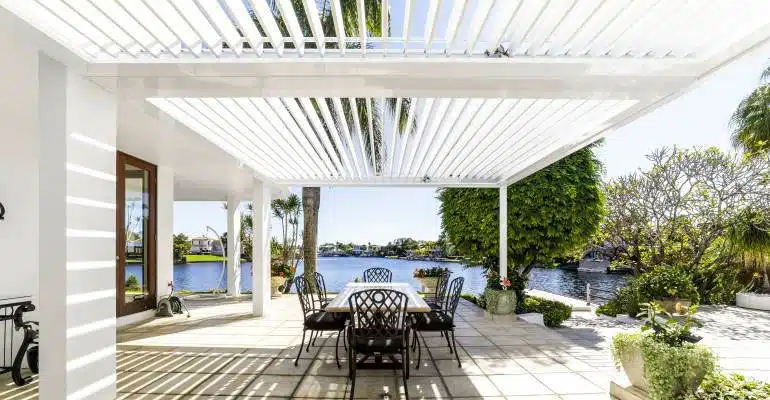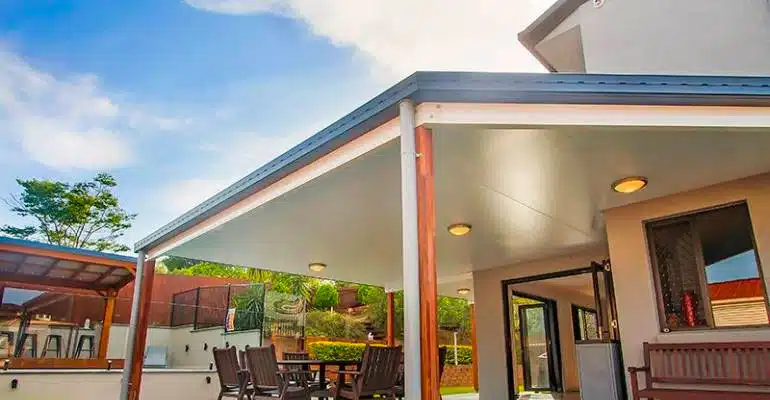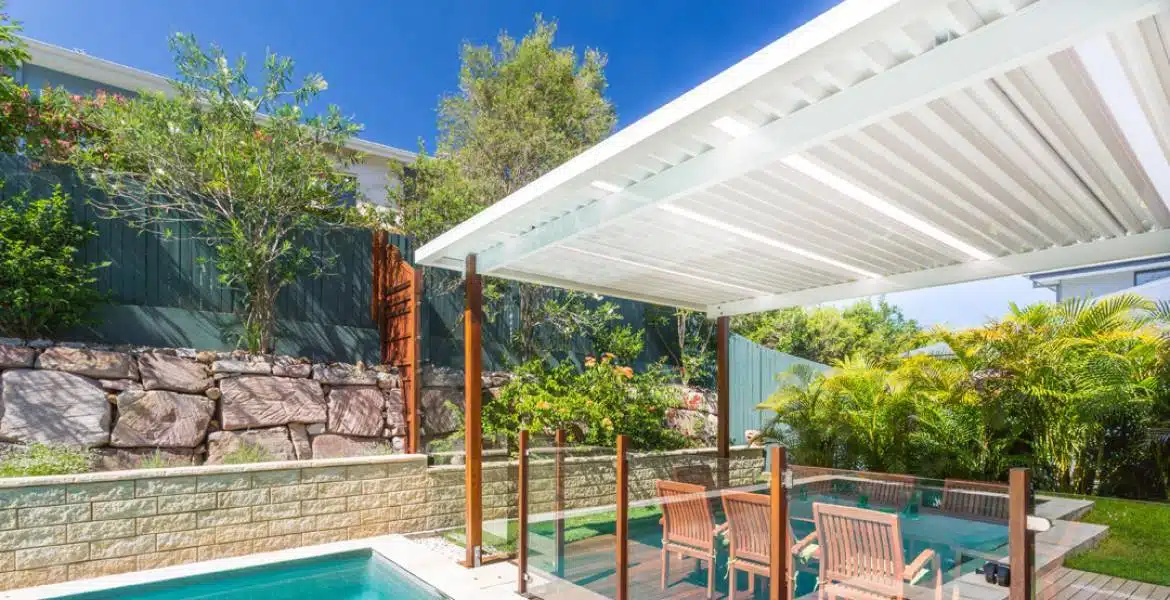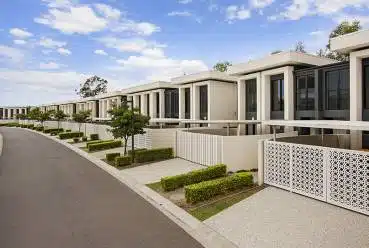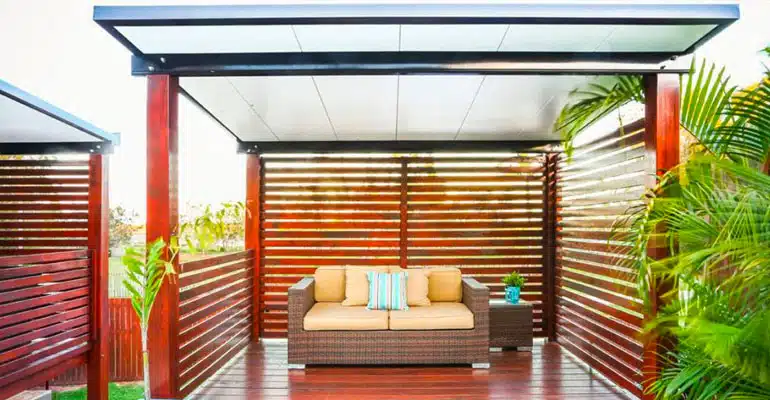 Claim your
Free Design Consultation

The benefits of building a patio
Patios don't only add value to your home, they can be an excellent addition in many ways. If you're on the fence about building a patio or renovating your existing one, here are a few benefits that can drive the decision home:
Patios allow you to unwind and enjoy the nature around you in your backyard. Sit back, have a cup of coffee or enjoy lunch and dinner with friends or family while enjoying the fresh air and sunshine.
This can be especially beneficial for those who live in urban areas where there are few open spaces to relax. Create your own little haven with a patio in your home.
A patio can be used as an extension of your living room or as a place to hang out while you're waiting for dinner to cook. It's also a great place to entertain guests, especially during those warm summer months when you'd rather be outside than stay inside! A patio is perfect for you if you don't want a closed garden area like a conservatory.
If you're planning on selling your house soon, consider adding an outdoor living space like a patio to increase its value. People love having outdoor rooms that they can use year-round for entertaining friends and family members.
If you're looking for an easy way to make money from your home without spending too much upfront, building a new patio might be just what you need!
The final benefit of having a patio is that it will be easier for you to find storage space in the future when you need it. Having an outdoor kitchen or dining area means less clutter inside your house because everything will be outside instead!
Get beautifully designed, customized patios with Trueline
Customize your patios with the perfect outdoor furniture, designs and accessories. If you're looking for a way to enhance the aesthetic of your home, Trueline can design a patio for you.
When designing your patio, there are many different ways you can go. At Trueline, we understand that you want something that fits your style but also reflects who you are. That's why we offer many options for customizing your patio, including louvred, insulated, aluminium and Commercial Patios.
We have a team of patio builders skilled at building custom patios to fit any space you have in mind. To make your new outdoor space more useful and attractive, we can even add lighting and durable patio surfaces.
Here are some examples of custom patios:
Patios that follow the contours of hillsides or sloping sites
Patios that wrap around decks or other structures, such as pergolas or gazebos
Patios that use a combination of materials like stone veneer with concrete surfaces
Enquire today!
Enter your details and we will be in touch ASAP.
"*" indicates required fields
Trust Trueline's patio builders to design a patio for you
Trueline is a patio installer dedicated to helping you achieve the patio of your dreams. We offer various services, from design, engineering, drafting, council approvals to installation, so you don't have to go anywhere else for all of your patio needs. Get expert advice on how to choose the perfect material for your pavers, set them in place and finish them off with all the necessary finishing touches.
Trueline has been serving Australia for 53 years and has built a reputation for quality workmanship and friendly service. We take pride in our work and ensure that every job we do meets our high standards.
Our team will provide you with a free consultation, so you know exactly what's involved before we begin any work on your project. Contact us today if you're ready to make your outdoor space your ultimate living oasis!