Insulated Patios | Patio Roof Panels
Insulated patio roofs have been a rare feature of many homes in the past. However, in recent years, it's taken off, with its insulating properties gaining immense popularity.
Insulated patio roof panels help regulate temperature, keeping your patio cooler in the summer and warmer in the winter. This can be a great way to extend the use of your patio, making it more comfortable for year-round use.
From extending your comfort and increasing your energy efficiency to improving the overall quality of your outdoor living, what's not to love?
What separates insulated patio roofs from single skin patio covers?
The main difference between insulated and single skin patio roofing is the cooling and protecting properties. An insulated patio roof bonds high tensile roof sheeting with a high tensile pre-finished ceiling which gives insulated patio roofing its unique ability to fight the elements. This method of construction also gives insulated roofing a much increased roof span capability over single skin sheeting.
While a single skin patio cover is more affordable, a lack of insulation means that heat can pass through more quickly. Insulated patio roofing provides better protection from more extreme weather conditions, and keeps your outdoor living area cool in the summer and warm in the winter.
Benefits of using insulated patio roofs
Patio roofs are not just a way to add more space to your home. They're also a wonderful opportunity to improve the overall quality of your outdoor living experience and provide you with various benefits, including:
It improves your home's aesthetic
Patio roofs come in various styles and colours, from insulated flyover roofs to custom designs, you can create a look perfect for your home or business. Match to your current house style, while getting the functionality that your outdoor space needs.
It increases the value of your home
The value of your home is always increased when functional outdoor living areas and spaces are included. If you're looking to upgrade your home before selling, putting in a patio, verandah or even a carport will increase your house value exponentially.
From enjoying outdoor entertainment, working from home in the fresh air or even just a nice afternoon watching the sunset, it's no wonder that patios increase home value. For insulated roofing, it's double-fold, because it's a space you can use all year round!
It improves your energy efficiency
Because it's designed to keep the sun out during hot days, insulated roofing actually improves your energy efficiency. Its insulating ability allows you to keep cool in summer and warmer during the colder months. This puts less stress on your energy consumption without additional heating or cooling systems. 
And for those more extreme weather temperatures, you can even include an outdoor fan or heater to your insulated patio. These smaller inclusions to an insulated patio will boost your energy efficiency in your outdoor space!
Comfort is a top priority when designing an outdoor space. You want regulated temperatures and protection from the elements to relax and enjoy the fresh air. Insulated roof panels on your patio are the ideal roofing option, as it gives you maximum comfort with minimum effort!
It reduces noise pollution
Just as insulation absorbs heat to create regular temperatures, it can also absorb noise to a certain extent.  You'll be able to entertain outdoors without the worry of the rain drowning out your conversations. Another situation that insulated roofing can help with, is overhead air traffic, reducing that loud noise so it doesn't disturb those evenings outside. While not foolproof for loud parties, you'll be able to entertain outdoors without the worry of your noise travelling.
This works both ways, with noise being dulled from neighbours, traffic and other street sounds, making your patio more peaceful.
It can hide electrical cables
Depending on how you want your insulated roofing to be built, we can develop a roof that's designed to hide and protect  your electrical cables and prevent them from being seen. Those installed patio roof lights and fan cables that are usually easily viewed on single skin roof structures are no longer a problem with insulated roofing, as conduits and cables can be hidden within the roofing structure. 
For those wanting a clean, tidy and stylish patio, with lights and fans. A Trueline insulated patio can provide all those features without unsightly cables being visible.
Everything included in your insulated patio
So, what does Trueline include in the design and build of our insulated patio? We have many options for customisation with style and structure, but all of our insulated patios are built with these features:
Our insulated roofing comes in multiple roof profiles ranging from traditional corrugated to Trimdeck profiles and even an almost flat profile. There is something to suit every home.
Trueline's insulated roofing offers a huge range of roof colours to match most traditional steel roofing or colours to compliment painted tiles. Trueline design consultants can help you achieve the look you are going for.
Trueline offers a range of low maintenance Ceiling colours and profiles. From traditional smooth ceilings to "VJ" look and many more. No more plastering or painting required with an insulated patio,  just an occasional wash down to keep your outdoor space looking new for years to come.
Incredible span capabilities for our large range of insulated core thicknesses. Starting at 50mm and going all the way up to 200mm, our insulated roofing can support trafficable spans of up to 11.4m between supports. This means more open spaces without unsightly posts getting in the way of your entertaining areas.
Trueline offers special engineering for the attachment of solar panels to our range of insulated roofing. Our structures can be designed with this in mind to ensure that you make the most out of the Australian Sun.
Trueline provides genuine peace of mind with guarantees that go beyond conventional product warranties by undertaking a steadfast customer commitment to address any issues associated with product quality or workmanship during the life of your patio.
Our industry leading materials guarantee covers the roofing system, beams, brackets, posts, guttering and fixings for a period of 10 years.
As a further reinforcement of the craftsmanship and technical excellence of our professionally skilled installers, Trueline warrants its workmanship standards and practices beyond industry norms for an extended period of 15 Years. 
On top of our already industry leading workmanship guarantee and product quality guarantee, we offer a 30 year base metal corrosion guarantee and a 20 year flake peel guarantee as the prefinished steel roofing products are elemental to the aesthetics of Trueline insulated outdoor living and carport designs. 
We further guarantee the quality and durability of the prefinished roof surface with a supplementary warranty against corrosion, flaking and peeling.
See the insulated patios we've built
We take immense pride in the patios we have designed and built across Australia. Trueline patios with insulated roofing are functional and aesthetic, perfect for all weather conditions and styles of homes. Take a look at some of the insulated patios we've built: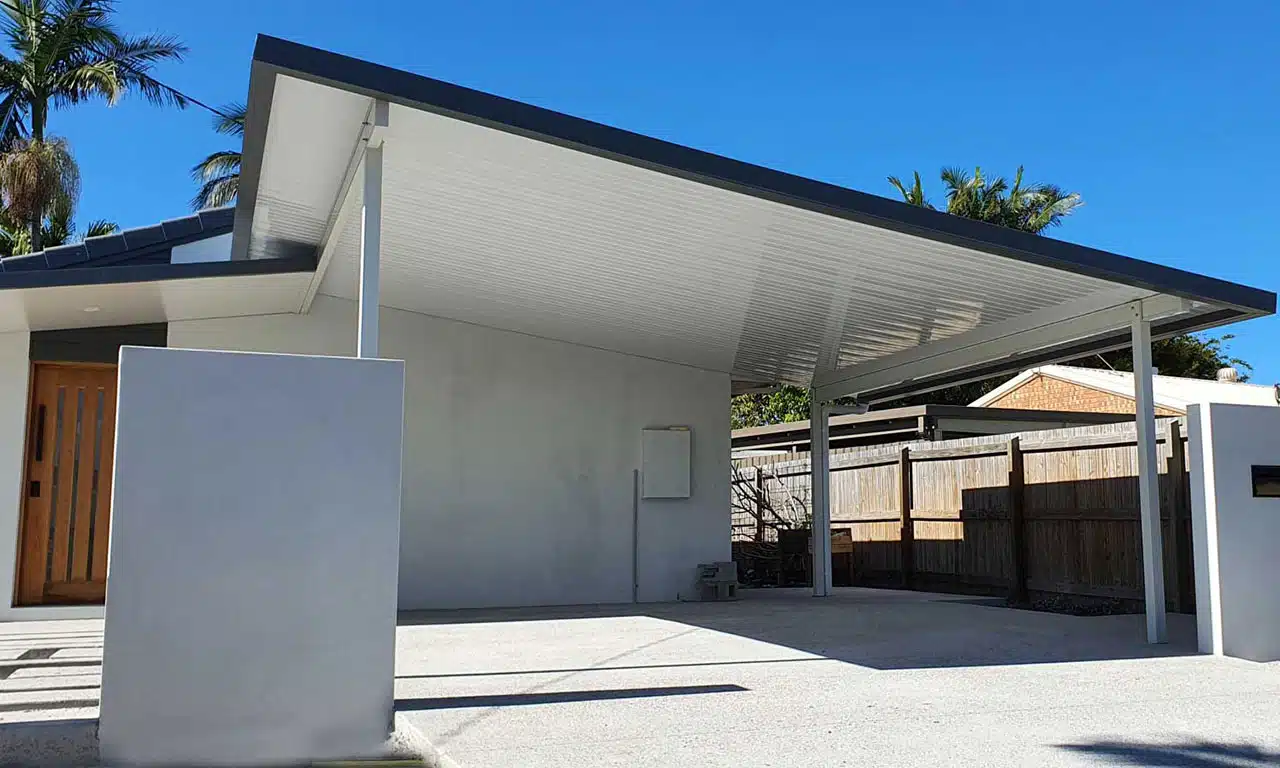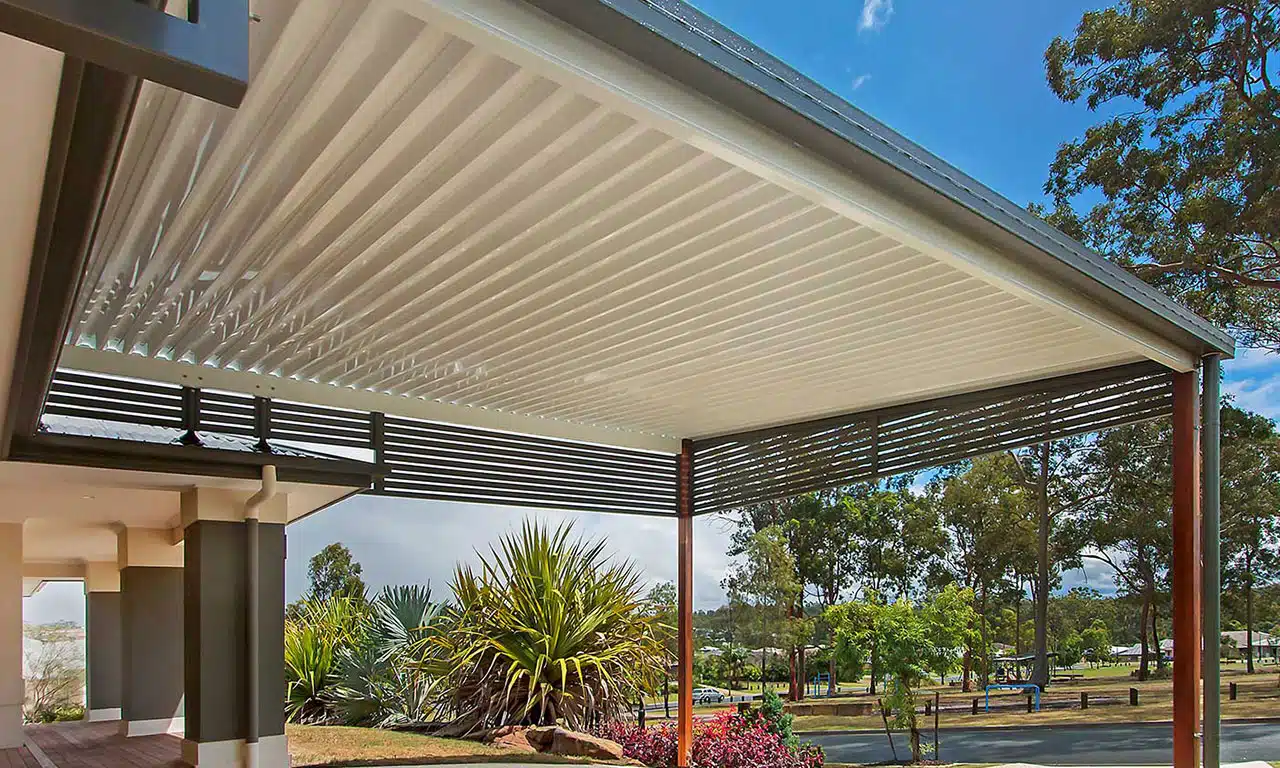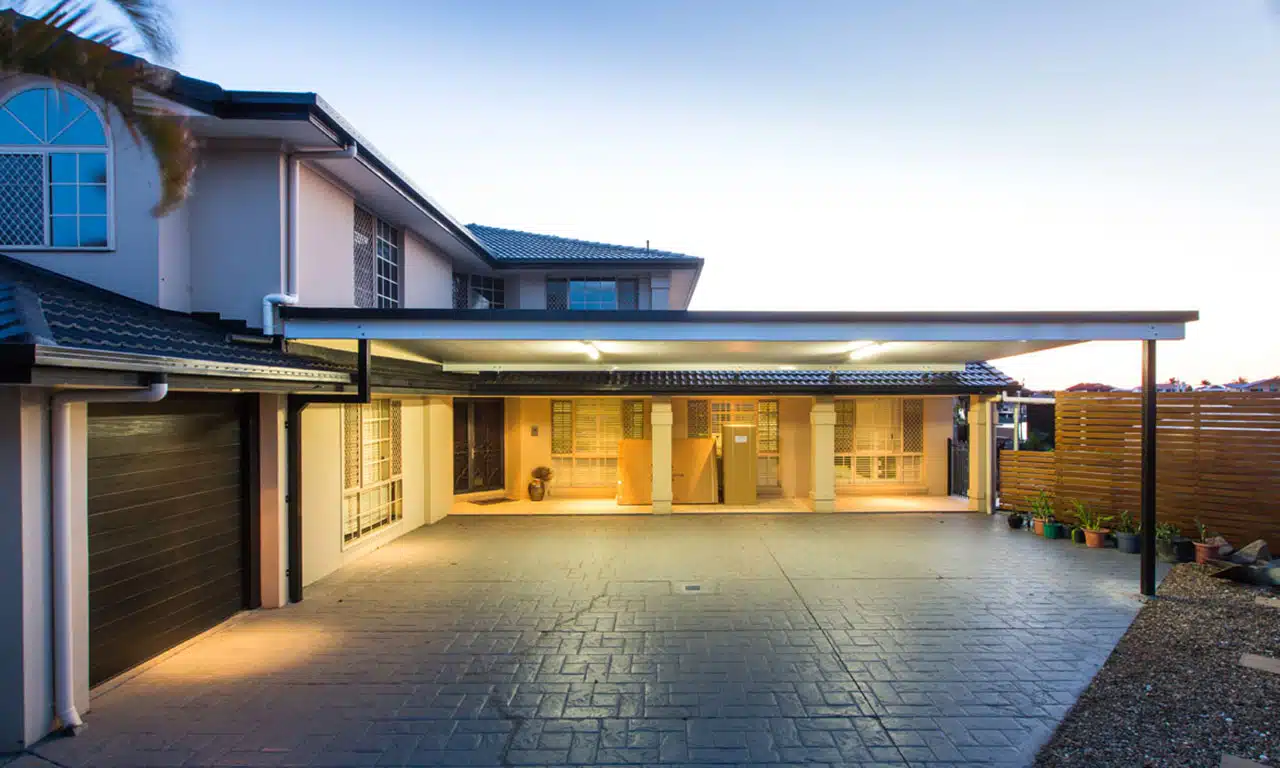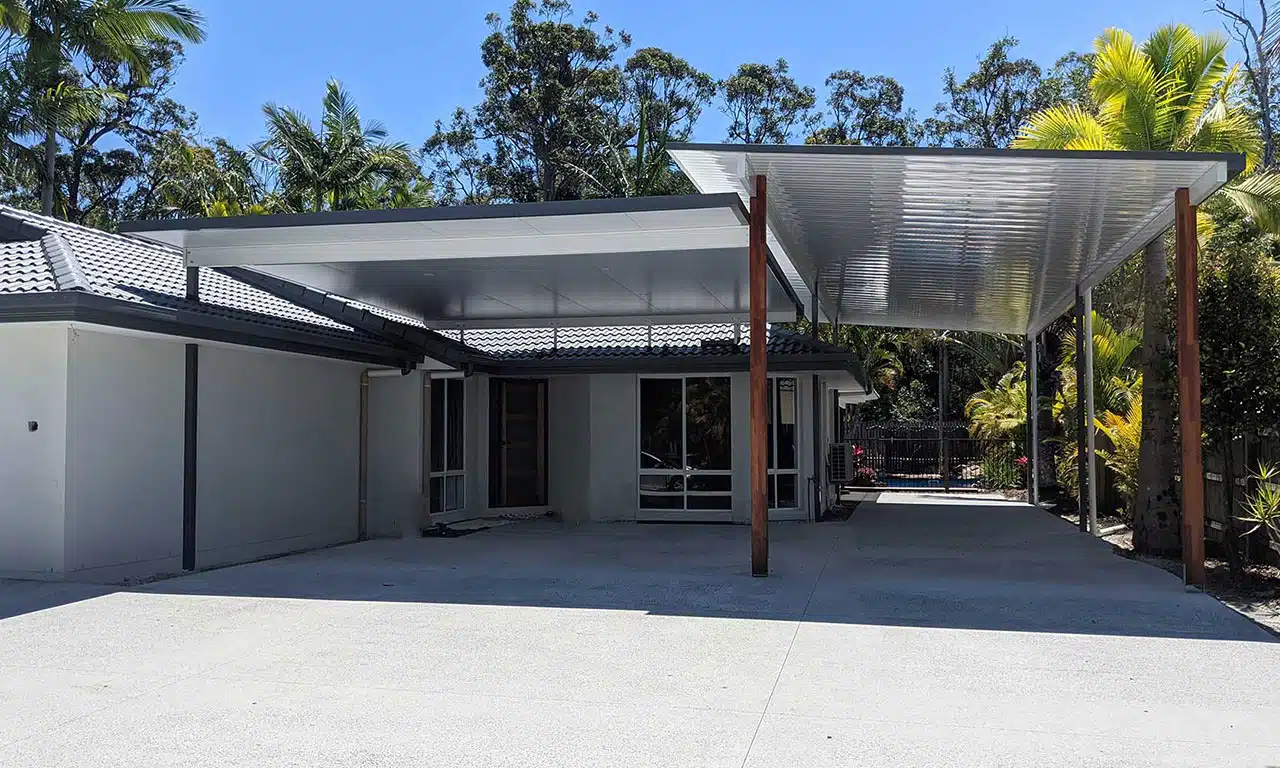 What people have said about our insulated patios
Trueline was originally founded in 1970 in Brisbane, and we have since expanded to serve our customers across Australia. We offer services across the east coast of Australia, with insulated roof panels available from Brisbane down to Melbourne.
Premium quality materials for your insulated patio
Australian weather often lives in extremes, from scorching summer days to cold, windy winter nights. 
To cater to every temperature and weather scenario, Trueline builds insulated patios with only the highest quality materials. 
Our professional team is skilled in building fully-engineered structures that will stand the test of time in any weather!
We pride ourselves on taking great care when completing every project, ensuring everything goes smoothly from start to finish. Contact us today for more information about our insulated roof patios.
Frequently asked questions
Enter your details and we will be in touch ASAP.
"*" indicates required fields