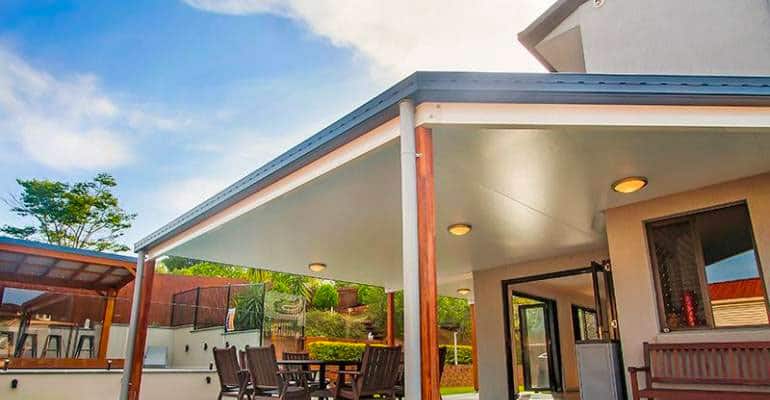 In the past, insulated Patios roofs were not a common feature of many homes. However, in recent years, more homeowners are choosing to install these roofs in their outdoor spaces.
Insulated patio roof panels help regulate temperature, keeping your patio cooler in the summer and warmer in the winter. This can be a great way to extend the use of your patio, making it more comfortable for year-round use.
Benefits of using insulated patio roofs
Patio roofs are not just a way to add more space to your home. They're also a wonderful opportunity to improve the overall quality of your outdoor living experience and provide you with various benefits. Here are some of the many benefits of insulated patio roofing:
Premium quality materials for your insulated patio
Australia is known for its harsh conditions, but Trueline has built its reputation on providing Australians with quality products that will stand up against it. We use only premium-grade materials and have professionals skilled in building them to ensure long-lasting performance no matter what happens down under!
With our team, you can have the peace of mind that comes with knowing your home's structure is in top form. We offer exceptional customer service and only provide high-quality products for homeowners in Northern Rivers, Melbourne, Rockhampton, Sunshine Coast or Brisbane. We pride ourselves on taking great care when completing every project, ensuring everything goes smoothly from start to finish. Contact us today for more information about our insulated flyover roofs.
Enter your details and we will be in touch ASAP.
"*" indicates required fields
With insulated patio roofs, you can be protected from harsh sun and rain while still having the ability to enjoy temperatures that are warmer during winter. By having insulation on your roofing material, summertime will feel more comfortable!
Investing in an energy-efficient insulated patio roof is a great way to keep your home cool during hot summer days and warm through winter evenings. Not only does it help with keeping temperatures in check, but it can also help you save on electricity bills in the long run.
The cost of an insulated patio roof will vary depending on the size, materials selected for construction and insulation costs. Our team members with years of experience designing these structures will specifically tailor the cost for your project based on your budget.